The new Range Rover SV follows in the footsteps of its full-sized fifth-generation relation.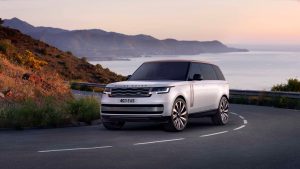 Land Rover has only just released the latest Range Rover – but the company already has the next generation almost ready to go. The next-generation Range Rover SV will become available at the end of 2022, featuring the same cool luxury design and the latest technology that we have grown accustomed to with Land Rover.
Buyers will also be offered a performance-oriented, SVR-badged variant and despite the brand's focus on electrification, we expect this model will take a more old-school traditional approach to performance, featuring a twin-turbocharged V8 engine.
Land Rover has already confirmed that the same engine will be available in the full-sized Range Rover, however, given the Sport SVR's racy brief, we anticipate it'll get the full 616bhp that the engine is capable of producing.
Design and interior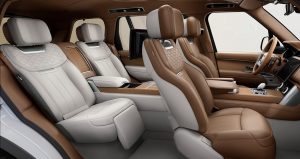 The previous Range Rover Sport was one of Land Rover's best-selling models, outselling the full-size Range Rover almost 2 to 1. In Jaguar Land Rover's most recent financial results, it was the group's joint-second best-selling car, matching only the Land Rover Evoque.
As such, Land Rover hasn't thrown the old Sport's styling book out of the window. Their styling looks to be evolutionary, blending the current model's sleeker SUV shape with a few racy styling tweaks.
So will the new Range Rover SV be your next purchase? Don't forget to bring it to us for all your Servicing and repairs. Your manufacturer's warranty won't be affected and we can save you up to 40% on main dealer prices.