If you are anything like the average Jaguar Land Rover owner, your vehicle is likely to be your pride and joy, so it is only natural that you would want to extend its lifespan so that you can keep enjoying it for as long as possible.
We here at RCV have put together some of the most effective ways of keeping your Jaguar Land Rover in the best shape:
Book regular services
Car servicing and repairs are the essentials of good vehicle care. The more often you get your car checked out by a professional mechanic, the sooner any niggles can be dealt with before they grow into major issues that will affect the condition of your car in the long term.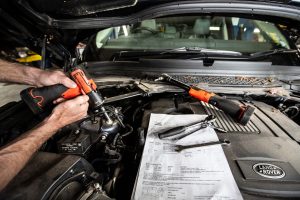 Change the oil
How often do you change your vehicle's oil? If you can't remember the last time that, that happened then bring it into us as soon as possible because it is one of the most effective ways of preserving your Jaguar Land Rover's lifespan. Oil changes are performed during every service here at RCV, but ideally, you should be changing the oil after every 3,000 miles approximately however some vehicles may vary, so it's always a good idea to check the user manual to ensure you are making enough oil changes for your particular Jaguar Land Rover.
Change the filters
Changing your Jaguar Land Rover's filters regularly is also an effective way of ensuring that your vehicle stays in good shape for as long as possible and again like the oil it is something that happens at every service here at RCV.
Your Jaguar Land Rover's filter stops debris from getting into the engine where it can cause a whole host of problems such as clogging up the complex mechanics of the vehicle, not to mention contaminating the oil and fuel. So, whenever you change the oil, be it with us during a service or by yourself, make an effort to change the filters too and you will notice the difference in the performance of the vehicle.
Keep it clean
It can take a lot of effort to keep off-road vehicles dirt free and clean, but it is really important that you do make that effort, not only because it will keep your Jaguar Land Rover looking great, but also because salt and grit can cause rust which could eventually eat into your Jaguar Land Rover causing untold damage.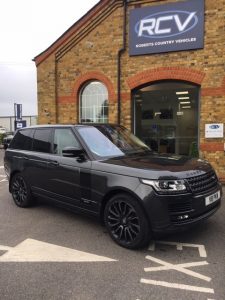 Keep it covered
If it is possible to do so, store your Jaguar Land Rover in a garage or a covered port, as it is the ideal way to keep the vehicle in great shape because, as you will probably know, extremes in the UK weather, especially over winter can cause a range of issues from battery failure to rust issues, as well as peeling paintwork and chips which can be expensive and time-consuming to repair. If you don't have access to a garage, using a tarpaulin or a car cover when the weather is bad may be a good alternative.
These may seem like relatively simple tasks, but if you do them regularly, you will not only find that your Jaguar Land Rover runs more smoothly day-to-day, but also that its lifespan is significantly increased as a result, too, allowing you to enjoy your beloved Jaguar Land Rover for longer. To book a service with RCV head across to our online booking page https://www.rcv.co.uk/book-your-services/ or call us on 01622 873000.