Land Rover is probably one the most known worldwide brands, producing outstanding four-wheel-drive vehicles, but what's the difference between Land Rover and Range Rover? 
The basic difference between the two, is that Land Rover is the make, whilst Range Rover is a specific model of Land Rover. In short, Range Rover is a sub-brand within Land Rover. 
Land Rover was first revealed to the world at the Amsterdam Motor Show on 30th April 1948. After the Series I Land Rover was introduced, the company quickly became popular in the off-road market.
The first Range Rover model was launched in 1970. It was at this point that Land Rover started to move more upmarket with luxurious models that still had the Land Rover's off-road capabilities.
Land Rover manufactures a range of different Land Rover and Range Rover models that vary in sizes. However, Range Rover models generally tend to be smaller than their Land Rover counterparts. Below shows the different models available.
Range Rover Models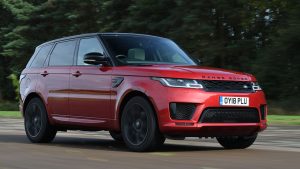 Range Rover SUVs pair off-road capability with high-end luxury and consists of four models:
Range Rover – the original model of Range Rover.

Range Rover Evoque – A compact Range Rover with a luxurious design and off-road capabilities.

Range Rover Sport – the sport version of the Range Rover designed for on-road performance.

Range Rover Velar – A modern and compact version of the Range Rover, described by Land Rover as its most avant-garde model.
Land Rover Models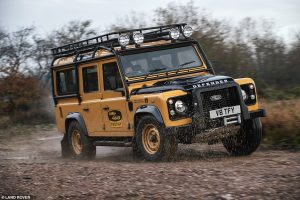 Under the umbrella of the Land Rover brand, there are a further three Land Rover models. These are:
Land Rover Discovery – the most versatile, full-size SUV designed for on- and off-road capabilities.

Land Rover Discovery Sport – A compact version of the versatile Discovery, designed for adventure.

Land Rover Defender – the strongest Land Rover designed to tackle a wide range of off-road terrains.
RCV Land Rover Specialist Garage in Kent
If you are looking for a committed and experienced team of Land Rover trained technicians, who use the latest manufacturers technology and understand how important your vehicle is to you – then you have come to the right place.
Based in West Kent, we've been servicing and repairing land Rovers for over 30 years.
We take pride in giving a truly independent, unbiased opinion to all our customers. There's no fuss – just high quality, competitive, friendly service. We endeavour to complete the work as quickly as possible and our fleet of courtesy cars are at your disposal, if required.
So why not drop in and experience our high quality service today?