When you get behind the wheel of a Land Rover, you're immediately treated to a luxurious interior packed full of technology, with a driving experience and exterior design that are absolutely breath-taking. That's why when something goes awry, we know you want to get it addressed right away so that you can be back on those Kent roads quickly.
With that being said, if there's a warning light illuminated in your Land Rover, we suggest you visit our Land Rover and Jaguar trained technicians to rectify the issue. But, if you're curious what the warning lights mean, we've got you covered. Below we will go through some of the common Warning lights that may appear on your dash and what you should do.
Land Rover warning lights: Colour meaning
Before we touch on the different warning lights and their meaning and what to do, you'll want to know the colour codes of the warning lights. Generally, each Land Rover warning light has a specific colour that indicates the severity of the warning. Here are what the colours of the warning lights mean:
Green: In most cases, if you see a green light in your dashboard, it likely means that one of your Land Rover features is active. A green light usually means there's no need to worry.
Yellow: Whether your Land Rover has a triangle warning light in the dash, or your Jaguar brake light is on, if the warning indicator is yellow, it means you need to bring it into Roberts Country Vehicles to rectify. It's best to not ignore this warning as it can cause you to have major and costly repairs.
Red: If your warning light is red, this indicates an emergency and it's best you pull over in a safe location. You should also get in touch with us here at Roberts County Vehicles to assist with the next steps.
Common Land Rover warning lights
Your Land Rover vehicle is packed full of safety features to ensure that you stay safe on every drive. That means if you see any kind of warning light in your dash, feel free to schedule a service appointment with RCV to have one of our Land Rover and Jaguar trained technicians take a look. However, there's no need to be alarmed right away. We're going to go over some of the common warning lights you might see so that you're prepared to address the issue. Let's take a look below:

Triangle: If you look in the dash of your Land Rover and you see a triangle warning light, it could mean a plethora of things. This is a general warning message and it's best you bring it into RCV for a better understanding of the warning light.

Brakes: When your Range Rover brake light is on, it likely means you have low brake fluid. You can top off brake fluid to see if the issue is addressed. But, if the light remains on, you likely have a different brake issue at play.

Engine: If you notice a thermometer symbol or a check engine light, it's possible your vehicle is overheating. You'll want to stop driving your vehicle as soon as possible and have the overheating issue diagnosed.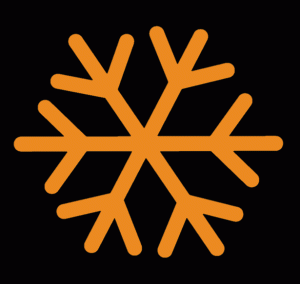 Snowflake: The snowflake light indicates that outdoor temperatures are at or below freezing so take caution with driving.
Tyres: This warning light will look like a flat tyre with an exclamation point. Usually this means that your tyres have lost air pressure and will need air added. If this light constantly comes on, you might have a slow leak and will need new tyres.
So that's a basic roundup of the warning lights you may come across. With over 30 years of service, dedicated to Land Rover, we offer a one stop centre for all servicing and mechanical repairs, saving up to 40% on main dealer prices. Constant reinvestment in the latest Land Rover technology ensures that we stand out from all other independents, allowing us to offer the same high level service as main dealers, but at a much more competitive rate. Our experienced Land Rover trained technicians and administrative staff guarantee a personalised service that cannot be surpassed anywhere in the motor industry. Call us on 01622 873000 to book your service, MOT or general repair needs.