The new 2022 Land Rover line-up is full of high-performing SUVs that can take you anywhere you want to go and in any weather, the Uk will throw at it, but what if you're looking for a Land Rover model with 7 seats?
The current selection of Land Rovers which are available with 7 seats are detailed below and should hopefully give you a better idea if you are looking to change your current Land Rover Model.
1. Range Rover Sport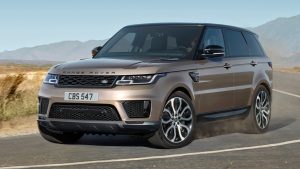 The Range Rover Sport seats 5 passengers as standard, but you have the option of tacking on a 3rd row to increase the seating capacity to 7. More precisely, the Range Rover Sport offers an optional 5+2 seating configuration with 3rd row seats for children. There is also a boot capacity of 1464 litres with both the 2nd and 3rd rows of seating folded flat.
Although there are other Land Rover SUVs with 3 rows, the Range Rover Sport has been the only Range Rover with 3rd row seating for sale—until very recently.
2. Land Rover Discovery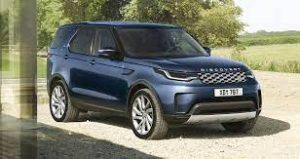 In terms of standard seating, the Land Rover Discovery is the biggest Land Rover available today and the roomiest in our lineup. With 3 rows of seating for up to 7 passengers, as standard, it can be easily configured so you can set it to seat from 2 to 7 passengers at a time. What's more, the Land Rover Discovery's 3rd row seats will fit adults and taller passengers without trouble.
Boot space in the new Land Rover Discovery is equally impressive, with a maximum volume of up to 2370 litres when both rows of rear seats are folded flat.
3. Land Rover Discovery Sport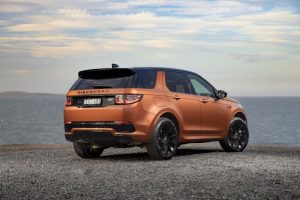 Looking for a luxury SUV that gives you the luxury, comfort, and versatility for a more affordable price? Then check out the Land Rover Discovery Sport. The Discovery Sport offers standard seating for 5 and available seating for up to 7, and its 5+2, 3-row configuration is perfect for growing families. With 1699 litres of boot space available with the rear seats folded flat, it's not quite as spacious as a traditional Discovery, but it is significantly more affordable.
4. Land Rover Defender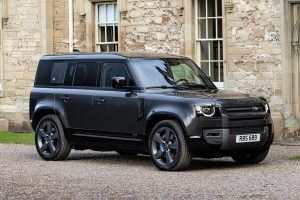 The iconic Land Rover Defender is back with a bang! This model is offered in 2 body styles, a 4 door Defender 110 and a 2 door Defender 90. The Defender 90 seats 5 as standard, but it also offers a 1st row jump seat that can push your capacity to 6. Of course, those seeking a Land Rover SUV with a 3rd row will be more interested in the Defender 110. This model seats 5 as standard, 6 with the optional 1st row jump seat, or 7 with the optional 5+2, 3rd row seating.
The Land Rover website has all the guides and dimensions to the 2022 options available here, but we will happily discuss options for your needs and also the costs for servicing, tuning and keeping your Land Rover happy on the road. Call us on 01622 873000 or head across to http://www.rcv.co.uk/