Make the absolute most out of your Jaguar Land Rover or Range Rover this summer! Here are our top seasonal servicing tips.
The heat is on! Do you have summer plans? From the occasional holiday weekend adventure to full-on road trips with the family, most of us at RCV put a lot of time (and trust) into our vehicles in summertime.
The Jaguar Land Rover brand calls itself a leader in 'adventure travel,' making extraordinary road experiences possible to the everyday driver. If you own a Land Rover or Range Rover in Kent for example, you'll know that their high quality engineering makes driving through the countryside an absolute pleasure, and off-road adventures possible, too.
It's best to keep your vehicles in peak condition all year (with habits like these) – but now is the perfect time to give that car a little extra care. This driving season has some unique challenges! Read on for our top tips on Land Rover servicing and Range Rover servicing in summer.
Air Vents and Air Conditioners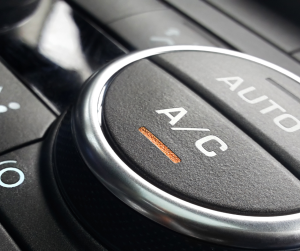 If springtime in the South East did a number on your allergies this year, you'll know that airborne pollen is no joke! You may not know that pollen can build up inside your vehicle itself, especially if your air filters aren't working as well as they should.
Getting your air filters checked is an important way to ensure they're flushing out last season's pollen from your car's interior, keeping you and your passengers comfortable as the weather warms up.
Previously it was a luxury to have car air conditioning, however, most modern cars have built-in air conditioning as standard. Once you've had a car with air conditioning, really theres really no going back. Its not just beneficial to keep you cool during the summer months, but it can actually help keep windows clear of mist and condensation as the air blowing out is dry.
Despite its many uses, your air conditioning still needs maintaining, just like any other car part. If you neglect your system it can cause failures, which means your back to sitting in an overheated car. Luckily, with car air conditioning, there are some pretty obvious signs to look for that indicate the need for some TLC.
Time for a top up
One of the most obvious signs is that the air coming out of the conditioning system is actually no longer cold. Essentially the refrigerant gas which keeps it cool may be leaking out. In fact, every year a little bit of the refrigerant gas will escape from your car's air conditioning system. Therefore, it's inevitable that you'll need to get it topped up. Normally, every 2 years or so. This keeps it running smoothly and can help prevent major repairs.
Keeping an Eye on Your Tyres
Winter tyre maintenance is a no-brainer, but summer tyres need love too! In summers (even British summers) the heat can cause the air in tyres to expand and increase the tyre pressure to varying degrees. The more this happens, the higher the driver's risk of experiencing a dangerous blow-out becomes.
Be sure to check your tyre pressure regularly throughout the summer, or have a pro check it for you. Whenever you notice the pressure getting a tad high, don't be afraid to let a little air out before heading out on the road.
At RCV, we've got tyre and 4-wheel alignment specialists who use computerised technology and hands-on expertise to ensure every client's vehicle leaves with tyres that are perfectly filled and protected from unnecessary wear and tear. Plus if you need repairs or tyres replacing, we've got competitively priced replacements on hand.
Checking Your Fluids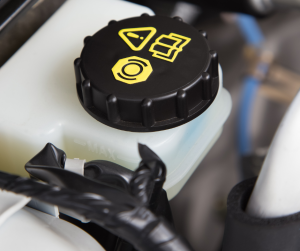 You don't only want to keep the cabin of your Land Rovers or Range Rovers cool in the summer heat: it's essential to keep engine bays as cool as possible, too.
If your engine bay hasn't had a chance to cool down in a long while (for example, if you spend long periods of time road tripping in the heat), rising temperatures can cause the engine itself to seize. Frequent fluid checks will help you avoid this. Be sure to keep your oil and coolant topped up, as these of course dramatically reduce heat from engine part friction when used effectively. Being short on either one is a recipe for overheating, and both are easy to keep full if you keep on top of your engine checks.
To take the guesswork out, it's always valuable to visit the experts for a summer season oil change and fluid top up. At Roberts Country Vehicles our Land Rover Jaguar trained technicians and specialists can offer 40% off main dealer prices, perform the latest diagnostics, and help you keep your vehicle performing at its best, all season long.
Click here to book your Land Rover servicing in the South East London and Kent area, or read more about Land Rover features at the link below.